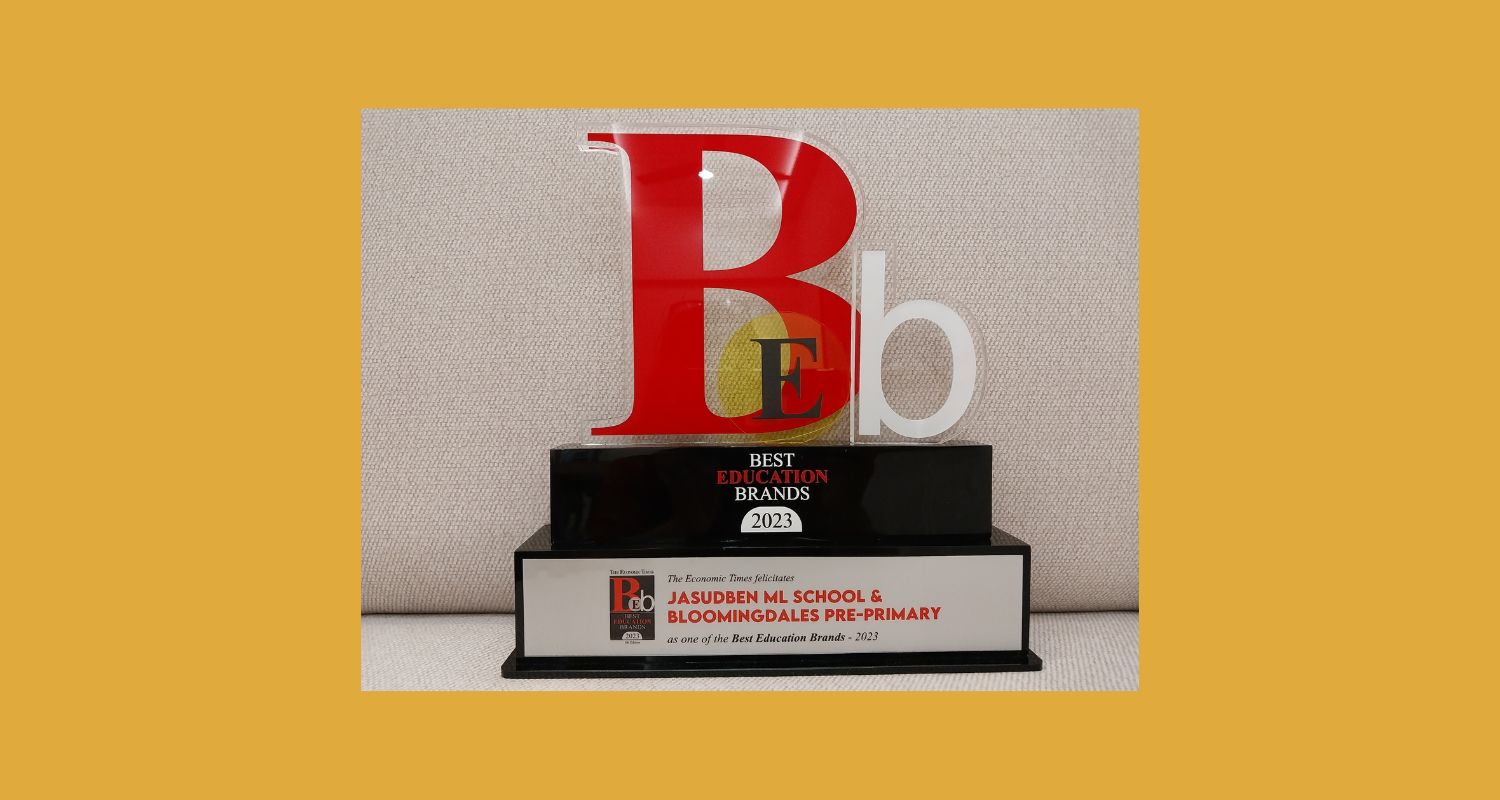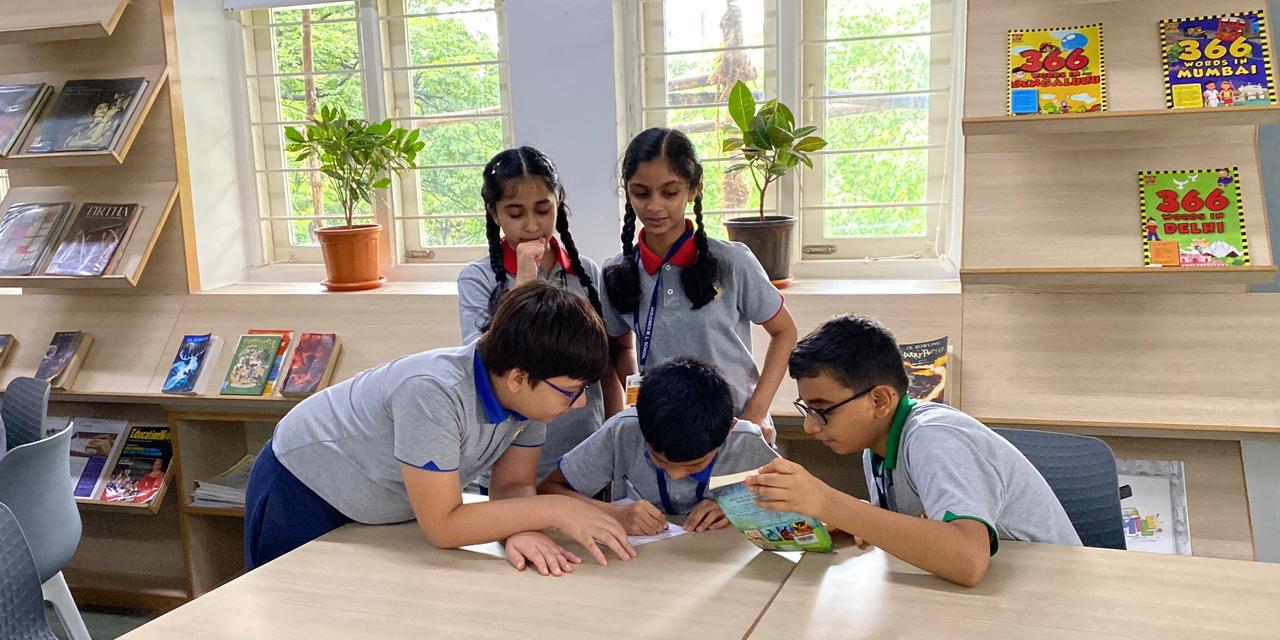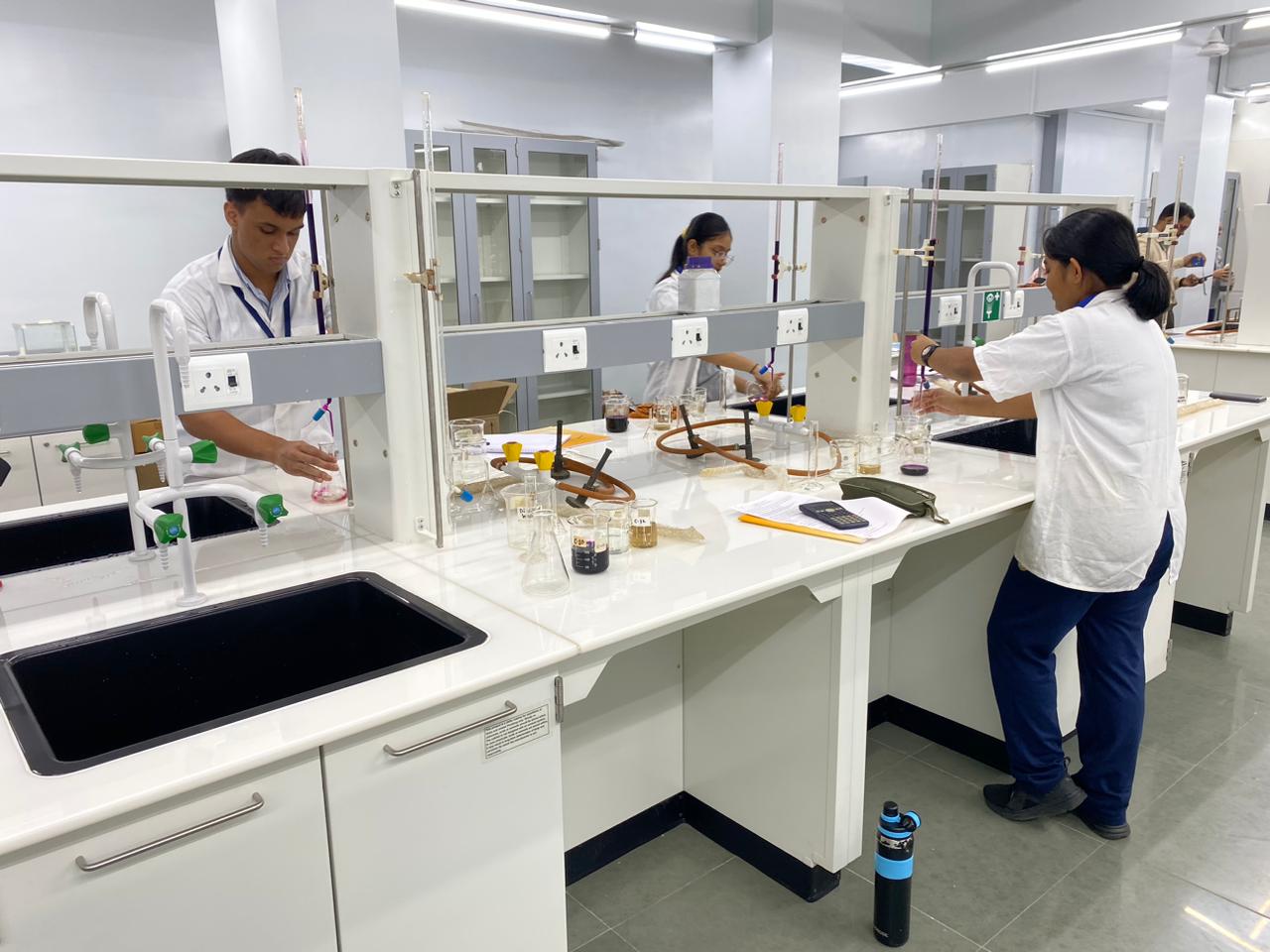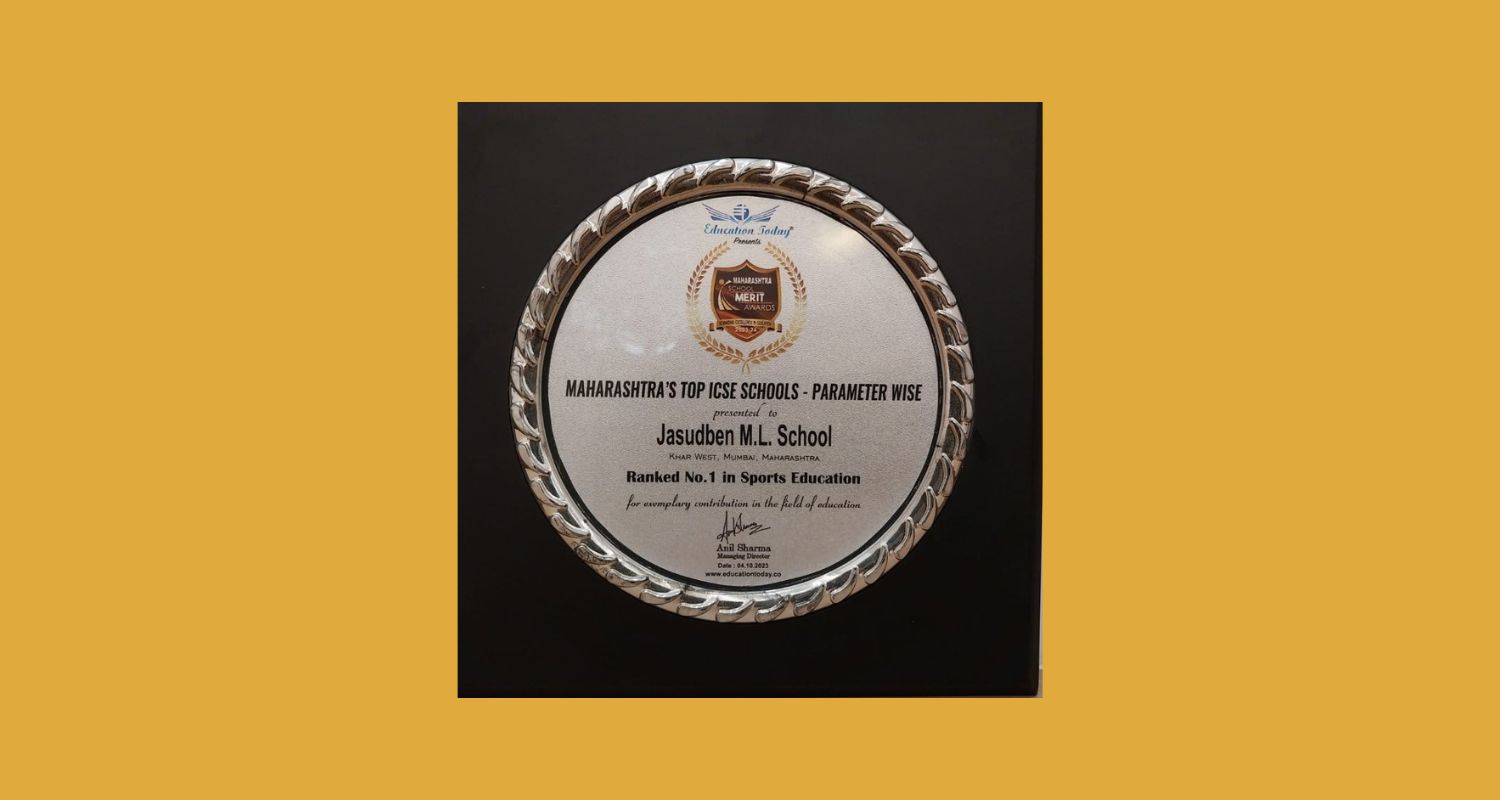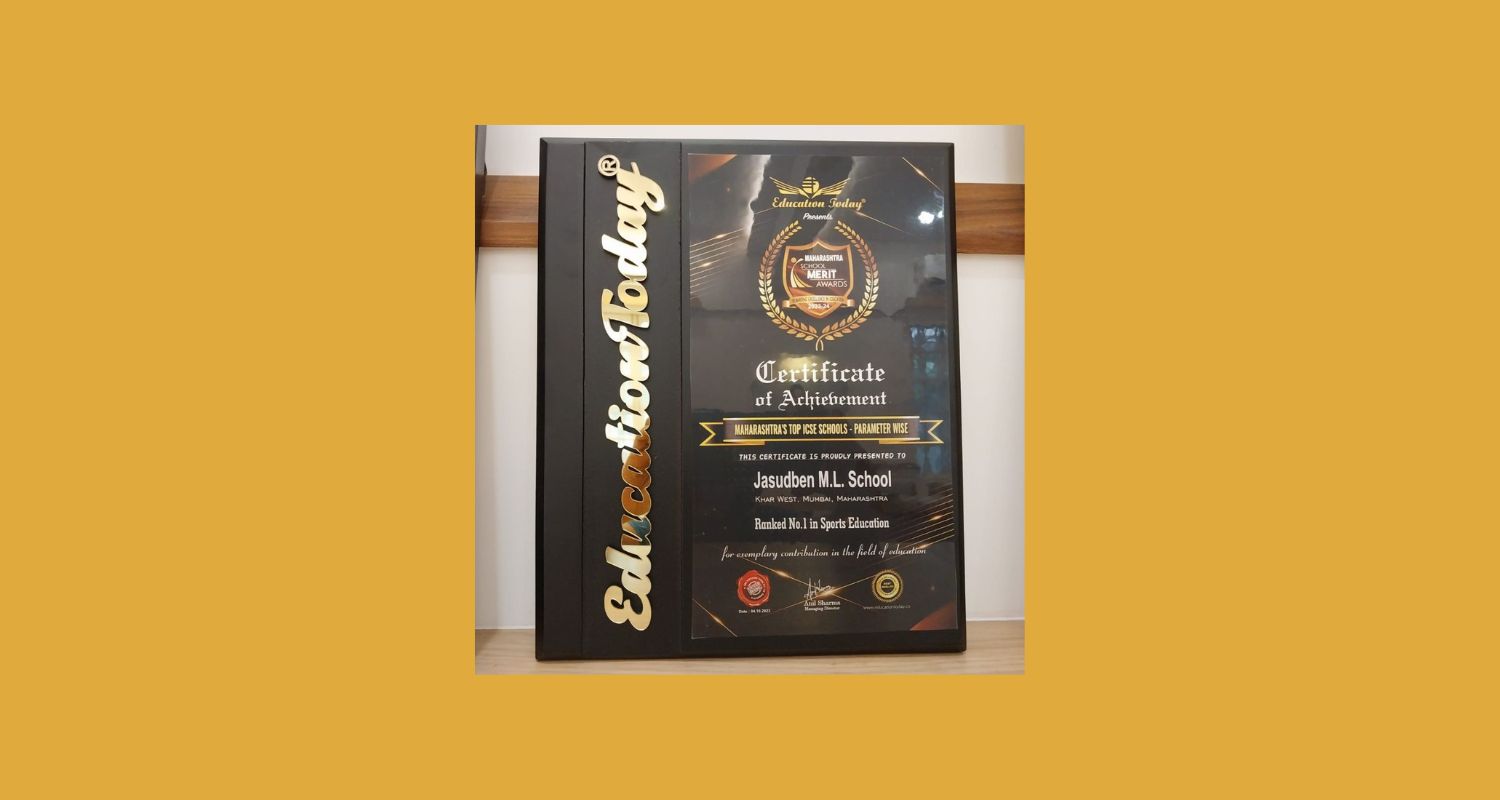 OUR SECTIONS
Creating a diversified learning environment
At Jasudben M. L. School, we follow the dynamic syllabus set by the CISCE Board, New Delhi. The board incorporates all elements of academic interests that cater to the challenging requirements of education in the 21st Century.
Our School has three sections, the Primary Section, the Secondary Section, and the Higher Secondary Section.
Over the decades we have built JML School into a prestigious institution by employing the best faculty and methodologies in education. With the latest in technology and teaching-learning aids, we ensure that our institution always has the best to offer to the student community.
From the Principal's Desk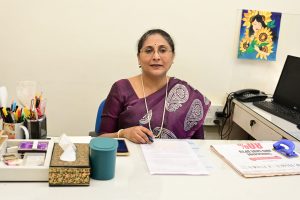 Dear children, parents and teachers,
They say that "For everything there is a season…a time to be born, and a time to die… a time to rend, a time to sew, a time to plant, a time to pluck up what is planted.." and  thus  Life continues. The experiences of the last couple of years reflect the same.
 Every season brings with it the winds of change, which we humans quickly embrace.
Being Adaptive is a New Age skill that we all had to embrace, for it is only the strongest and the fittest that survive. 
The Pandemic, left behind in its trail endless ideas, thoughts, discoveries, and numerous other disruptions– that had perhaps existed, but we had never consciously or collectively attempted to make these changes. However, Nature as always, had the last say. The unusual circumstances finally forced us to incorporate these changes.
In the classrooms, emerged a new breed of learners with very high Tech-IQ, disinterested in the regular and mundane bookish learning, with short attention spans as they were not used to doing one thing at a time, and afflicted with Covid fatigue! 
 In the staff rooms, the teachers were looking at new ways to solve problems. The entire teacher fraternity raced to master the new ideas thrown in by the NEP, by reskilling themselves, re-structuring methodologies. 'Hybrid teaching' is now, the new buzz word! World over, schools and colleges have adopted this system. "Rain holidays" have ceased to exist as schools turn to online classes to ensure that the number of working days is not lost! Homework, assignments, solutions to question papers, notices, circulars, forms, are posted on different applications that are accessible on the smart phones, and some are conveyed through Google classroom platform. Working and busy parents find it convenient to attend zoom meetings! It saves time and energy.
While the world of Technology bloomed, ed tech companies mushroomed, we immersed ourselves in machines—without realizing that we have gradually become insular, inward-looking, and isolated, –shunning society and dissociating ourselves from it. The virtual and the real worlds have merged!   Cyber fraud, Cyber bullying, gadget -addiction, are some of the new malaises that have replaced the old ones!
Man is a social animal. It is ironic and while we are completely clued into and connected with the world outside, we are indeed lonely within, and unable handle our emotions, control our actions and thoughts . There is an urgent need to reconnect with our inner selves, be mindful and sensitive to the needs and difficulties of others  if we are to evolve and as a society. Compassion, Kindness and Empathy are attributes that must be given top priority.
Scientific discoveries and technical advancements will continue to happen. Using knowledge for what only enriches and enhances our lives, is what we need to lean towards.
The winds of Change will continue to blow, as intelligent creatures we must embrace these– or we will perish. But adapting for the better, adapting to evolve must be done after thinking things over with not just the mind—but also with the heart!  
Warmly,
Mrs. Damayanti Bhattacharya
Principal
Parents Speak
Parents are an invaluable and integral part of our community, right from playschool all the way to higher secondary school.
They are our partners in teaching-learning not only as resource persons for special occasions but also in ensuring the success of our online classes during the unprecedented time of the pandemic.
We strongly believe that JML school is one of the top ICSE schools today, by virtue of the strong support from our parent community. This is an invaluable partnership that contributes to the making of a trusted institution based on the rock-solid foundation of values and tradition
Education with values
It was 1997, I was looking for a school for my elder daughter Nupur Raut. My neighbours suggested me to look at JML. The opinion was, it is a small school with good values. At the admission process, the warmth struck me. My daughter was not even asked her name. She was invited into Madam Hazarat's room by calling out her name. The interview was more of an informal interaction to know each other better. Nupur got admission in the school and there was no looking back. Everyone from Madam Hazarat, the then principal Asha Bhandari Madam and all the teachers were so approachable. Education with values is what my daughter learnt. The school was so encouraging and supportive of all her extracurricular activities. Needless to say, I secured admission for my second daughter Natasha too in the same school. For Natasha also it was an amazing experience with the school focusing on an overall development. Apart from sports and other extracurricular activities the school encouraged Natasha to attend summer studies program in the US for which she was selected through the Asset examination. Our overall experience with school was very good. We will highly recommend the school.
Educate and Nurture
There is one school in Mumbai that quietly goes about what it is supposed to do…..educate and nurture, without shouting about its innumerable achievements from the rooftops. This is the culture and high standards set by the doyenne of education in India, Mrs. Madhuri Shah, who set up Jasudben M.L. School, and whose legacy has been carried forward impeccably by the President of its parent body, Gujarat Research Society, Smt. Kallolini Hazarat, and its lineage of illustrious Principals and Teachers.
Moulding my child's behaviour
This support from school has been crucial in moulding my child's behaviour for better. I would like to share few instances like- if I get angry he one day all of a sudden said, "Mom, you are always in red zone." I was like, what is that, I was curious to know. He told me all about it. In details and what each colour means. And I too started following that. Believe it or not I too improved along with him. He enjoys drama and SUPW more.
The school cares!
My wife and I are alumni of JML School and it was a no-brainer for us when a school had to be picked for our son. Aditya was never a fan of being left alone with strangers, so naturally, the preschool ruckus and flow of tears became a daily ritual. It worried us immensely and we imagined our little one sobbing all day at school. As if sensing our anxiety, we received an email from the school showing us, through videos, the kind of fun Aditya was having at school, he was playing with the toys and interacting with other kids. That was the time I was convinced that our child was in the right caring hands that moulded us to be what we are today. Ten years have gone by, two kids now in school – trophies won, exams dealt with and annual day lines recited with enthusiasm at home. We love the fact that the school cares! The after school clubs keep the boys interested and yes, they are encouraged to study music and play sport, but the care the school provides trumps all. Thanks JML and its incredible staff.
OUR MOTTO
Vidya Sheelen Shobhate
Knowledge is Adorned by Character
We shape the character of our students through holistic education where traditional values of personal integrity, trust, mutual respect, and compassion ensure that each student leaving our institution is a socially responsible and environmentally conscious global citizen.
Keep up to date with the latest news
Featured in the Times School Survey
JML school ranked #7 in Zone B National Curriculum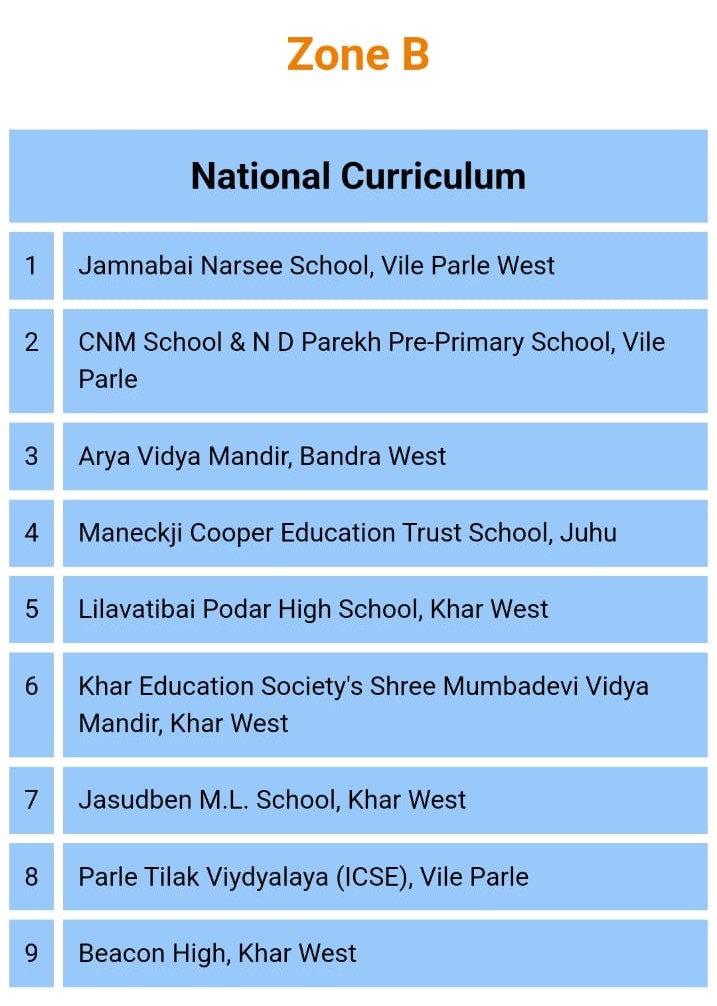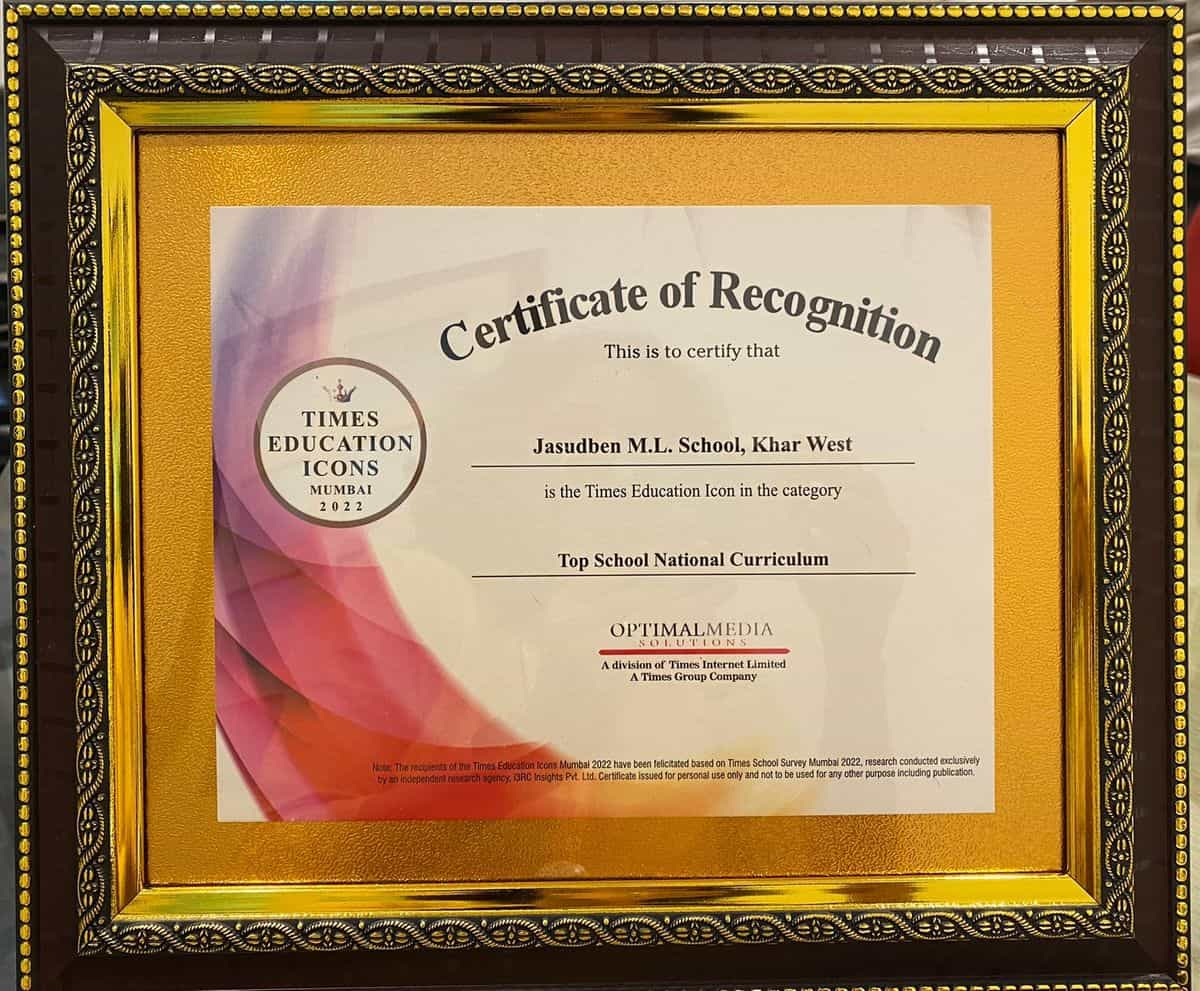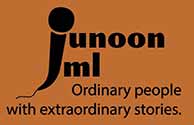 JUNOON
Junoon JML: JML School's first student-led, TEDx inspired platform. If longer text is required then use this Everybody has a story that goes untold. These stories at times may act as an inspiration for many people. Read More.