We, at Jasudben ML School, have a strong Community Outreach programme. Gujarat Research Society was one of the prime institutes to start Lions Juhu Centre for Children in Need of Special Care, in collaboration with the Municipal Corporation of Greater Mumbai. The Centre takes care of children who are mentally challenged but educable and trainable. The fact that this centre is run from the same campus as JML School, helps build a sense of empathy in our students towards the needs of those who face such challenges.
We also encourage our students, at JML, to support those less fortunate than them.
For Dussera in 2020, our Std. X students each donated Rs 200/- which was used to buy essential items for the patients of Shanti Avedna Sadan, a hospice offering palliative care to terminally ill cancer patients.
Our students of Std. XI and XII made 80 safety kits containing soap, sanitiser, hand towels and masks, which they distributed to Municipal workers on Gandhi Jayanti.
Each year, we at JML School, conduct the 'Joy of Giving Week' where the students collect materials for donations. In 2020, we asked our students to donate towards, 'Feed the Hungry Programme' organised by St. Peter's Church Bandra, instead.
During the Christmas Week of 2020, the students of JML's primary section donated toys, stationery items, clothes, raw food grain and pulses to Sr. Christobel's Trust, Mother Theresa's Roses.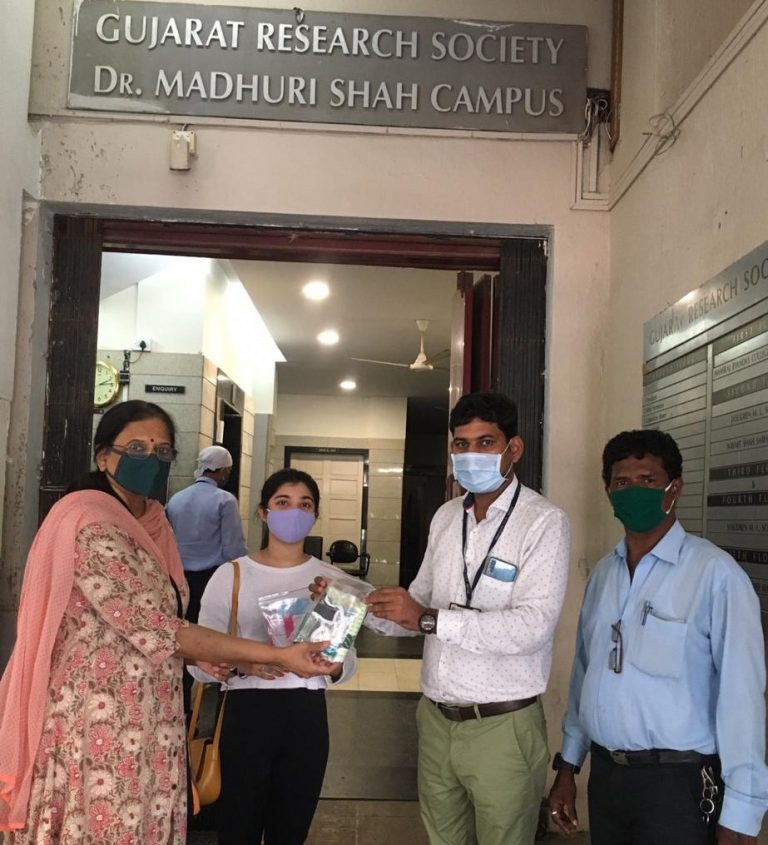 Safety Kits for Municipal Workers.