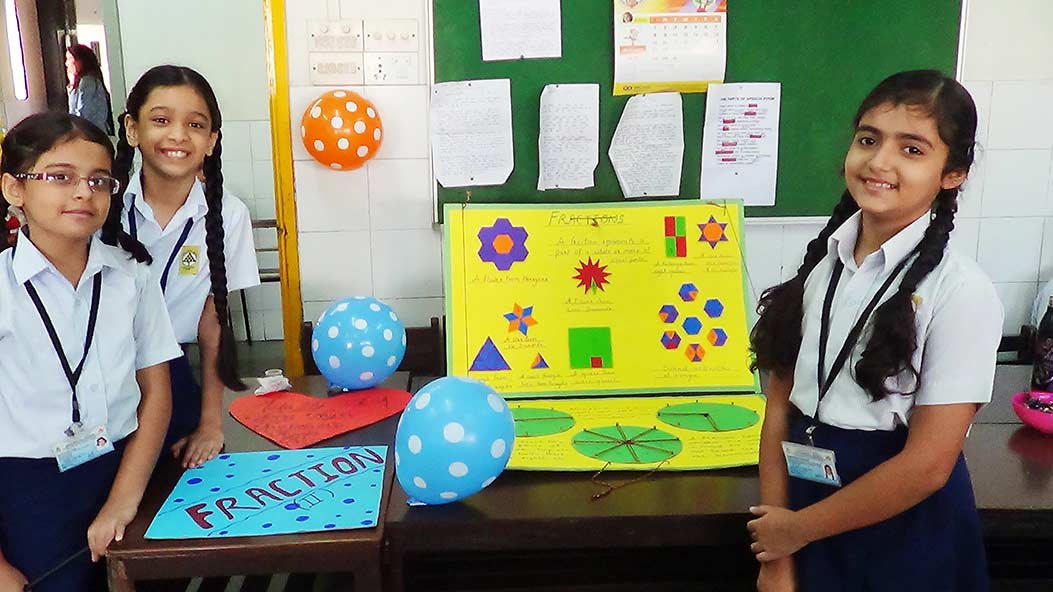 ABOUT THE CURRICULUM
JML School, Khar is affiliated to the CISCE (Council for the Indian School Certificate Examinations) Board, New Delhi. This is the premier National Examination Board which continually strives to incorporate the very best in the prescribed syllabi with a commitment to excellence, in keeping pace with and even anticipating changing times.
Middle School, which comprises Std. V – Std.VIII is structured to provide a holistic and broad-based education ensuring students are prepared for higher secondary and the culminating ICSE examinations.
FEATURES OF THE MIDDLE SCHOOL PROGRAMME
HOLISTIC DEVELOPMENT
The middle school curriculum is designed and executed in a systematic, scientific manner keeping in mind the prevalent trends and requirements in the field of education. The aim is to transition the students in a progressive and phased manner, towards the rigour of secondary school academic requirements, thereby enabling them to adapt to the ICSE and then ISC syllabus seamlessly.
As part of this process, students are encouraged to be involved in the teaching learning process. This includes interactive activities, projects, quizzes and digital presentations, all of which are an integral part of everyday school life for our middle schoolers. Dramatisation and extempore speeches help in the transaction educational process.
FACILITIES OFFERED
All middle school classrooms are equipped with interactive Smart Boards, that are preloaded with Digital Content on relevant subjects. This facilitates better understanding of units of learning.
Bright, spacious and well ventilated classrooms provide for a conducive physical environment for our students, to learn and grow.
Our library boasts an extensive collection of books across genres for every age category. A haven and research centre, the library is a favourite destination for our students. At JML school, we are committed to ensuring the Library is always up to date, with research material and resources for our students and teachers, alike.
We provide healthy and nutritious lunches to our students in the school Dining Hall. We also have a Canteen that offers healthy snack options.
ASSESSMENT AND EVALUATION
Our Middle School employs a Continuous Comprehensive Evaluation (CCE) process that is undertaken throughout the year. This ensures students are continually evaluated on a variety of parameters including activities, projects, presentations and student portfolios.
This process of evaluation ensures students develop a deep understanding of the respective subject matter. The method also helps them learn time management skills. And last but not least, this system instils the concept of academic integrity and ownership, thus preparing each child for the secondary and higher secondary years.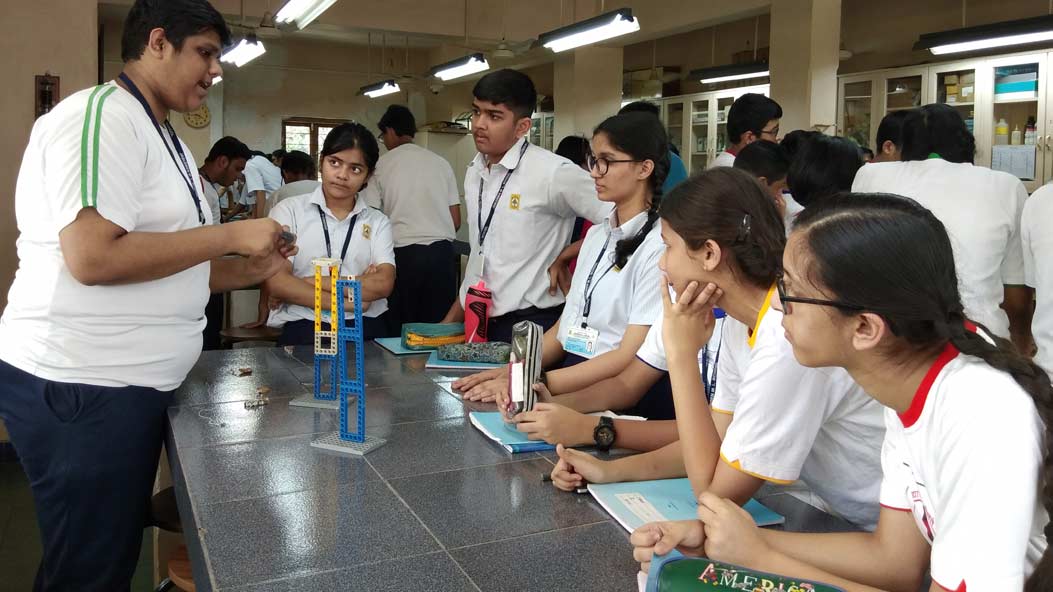 ABOUT THE CURRICULUM
The ICSE (Std IX & Std X) comes under the aegis of the CISCE Board, New Delhi. This premier national board believes in the excellence and depth of its curriculum and syllabus.  The board continually strives to incorporate the very best in the prescribed syllabi with a commitment to excellence, in keeping pace with and even anticipating changing times.
The curriculum throughout the primary and secondary years has been designed to culminate in the ICSE examinations in accordance with the recommendations of the National Policy on Education, 1986.
FEATURES OF THE HIGH SCHOOL PROGRAMME
HOLISITIC DEVELOPMENT
An important aspect of the curriculum at Jasudben M.L School  is that whilst we work within and conform to the syllabus prescribed by the CISCE, we actively promote creativity, application of knowledge, and practical learning.
This stimulates deep subject understanding and out-of-the-box thinking. Importance and attention is given to the learning needs of students who have unique strengths and needs in certain areas of development.
Students have the freedom to choose subjects of their preference and strengths, from the available options. Emphasis and importance are laid on time allocation towards games, sports, and extracurricular activities. This is an integral part of a student's all-round development at this crucial stage.
FACILITIES OFFERED
Our Secondary classrooms are air- conditioned, brightly lit, and well ventilated, ensuring our students are in an environment conducive to the requirements of rigorous learning that this stage brings with it.
Secondary School has two science laboratories with all required apparatus and equipment. There is one computer lab for this section, equipped with state-of-the-art computers. The computer lab has trained technical staff.
With access and opportunity to work with the best technology and being guided by trained and committed staff, the secondary students of JML school are armed with the confidence and capability to be college-ready.
ASSESSMENT & EVALUATION
Internal Assessment constitutes 20% of marks in every subject. Projects, assignments, and educational visits provide the basis for these marks. The activities are designed to be varied, in order to stimulate enquiry and encourage enthusiasm. Every project or assignment is structured to be thought provoking, ensuring the student goes beyond the textbook for research and solutions. Tests covering small units are held regularly. This helps the student in  keeping up with the rigours of the syllabus.
SUBJECTS OFFERED
First Language
a) English Literature    b) English Language
Second Language (Compulsory)
Hindi/Gujarati
Social Studies
a) History & Civics     b) Geography
Science
a) Physics b) Chemistry c) Biology
Mathematics

Economics

Environmental Science
Computer Science
Commerce
Arts
French
Technical Drawing
Physical Education
SCHOOL TIMINGS
The academic year 2021-22 begins in March 2021 and ends in February 2022.
Monday to Friday: 7.45 a.m. – 2.50 p.m.