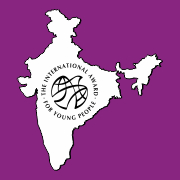 About IAYP
Jasudben M.L School is affiliated with the International Award for Young People, which delivers the Duke of Edinburgh International Award in India.  
This programme is offered to students aged 14 years and above. It is anon-competitive and individual based programme where the student chooses activities or subject themes that are appropriate to their environment and best suited to their respective personal interests and talents. This forms the theme for the student's project. The IAYP is designed to nurture perseverance and enterprise. Any student including the disabled are eligible to participate and contend for the Award. The aim is for students to work on this project during their leisure time in order to acquire new skills, experience adventure and make new friends; young and old.
The programme is based on Engage, Equip, Empower and Reward.
The IAYP has 3 Levels of Awards – Bronze  I  Silver I  Gold
Minimum Duration – 6 months   I  12 months   I  18 months
Minimum Age (years) – 14   I  15   I  16
These awards are recognised in more than 130 countries all over the
world and being part of it adds value to application forms of students, applying for undergraduate or postgraduate courses abroad. Each level of award has four parts as follows:
Voluntary Service
This involves giving of time towards community service. For this, we encourage our students to engage with and teach children at the special school located on our premises, which is run by the Rotary Club. Past IAYP students from JML School have said, "Helping them learn is a very satisfying experience."
Skills
This involves development of personal interests and practical skills or hobbies. Learning a new skill is challenging as well as a fulfilling experience. It enhances mental health through joy of creation, performance and boosts confidence. Our students are free to choose from various after school activities like art, music or any other skill of their choice.
Physical Recreation
This involves all kinds of martial arts, athletics, outdoor games, sports and certain dance forms which involve a lot of physical rigour. Students can choose from these or can opt for anything else.
Adventure Journey
According to a famous quote, "All progress takes place outside the comfort zone." Thus, this is the most important part of the award journey. It is undertaken in small groups and in unfamiliar environs. It requires physical effort, perseverance and cooperation among team members. It is done under the guidance and care of an expert team. The duration and rigour of challenge are different for different levels. Students enjoy this part the most!
A student who enrolls for any level of this award has to devote only one hour per week in the first three parts i.e., voluntary service, skills and physical recreation. The Adventure Journey is arranged by the school to a suitable place. The students are accompanied by the award leader and other experts who prepare them for this.
On completion of all the tasks as recommended, the Award Leader puts forth the student's name for the award. Upon review and evaluation of the student's record book, the Award Management decides on awarding the student with the Duke of Edinburgh Award.
In today's world where everyone is connected through the click of a button and the only thing separating individuals are geographical boundaries, IAYP aims to foster a sense of global stewardship through emulating the same values and mindful practices in young students all across the world.
Through the programme, students are expected to keep up with physical activity, learn new skills of their choice, understand the nuances of voluntary services and ignite the spirit of adventure in themselves.
Gifts to the Special School
IAYP 2018 – As part of IAYP, the batch of 2018 students held a fundraiser event during the Founders Week in Dec 2018. The proceeds from the event were used to provide the children in our Special Needs School with gifts, in the form of books and stationery.
Adventure Excursion: IAYP 2019 – The IAYP batch of 2019 students planned, organised and executed an adventure excursion trip to learn and hone outdoor survival skills.
From giving back to society and understanding social responsibility, to being resourceful and skilled, the IAYP helps inculcate invaluable life lessons in each student, which will undoubtedly hold them in good stead for the rest of their lives.
Jasudben M L School is proud to be affiliated to the IAYP. With two Award Leaders available for guidance and advice, we encourage all our higher secondary students to enroll for this enriching programme.