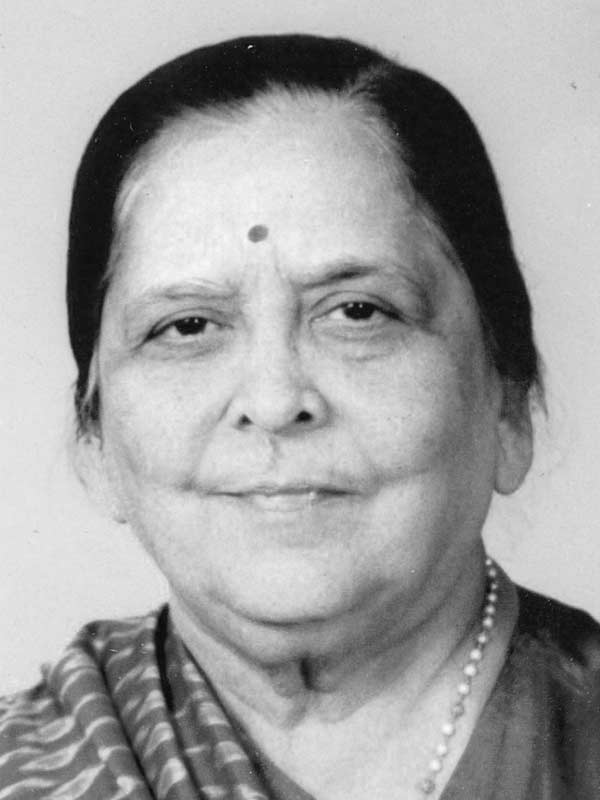 Dr. Madhuri Shah
Founder
An illustrious and highly accomplished lady, our founder, Dr. Madhuri Shah was a nationally and internationally acclaimed educationist.
Born in 1919, in Ranpur, Gujarat, she matriculated from Alexandra Girls' English Institute, Bombay, and went on to graduate in Mathematics (Honours) from St. Xavier's College, University of Mumbai.
She then completed her B.T. Degree in Education from Secondary Teachers Training College, Mumbai. Later she stood first in her M.Ed class at the University of Mumbai. She earned a Ph.D. in Education from the Institute of Education, London on 'Comparative Study of Organisation and Administration of Primary Education in London and Bombay'.
Apart from her glowing academic accomplishments, she authored over 200 books covering subject areas such as Educational Administration, Education, and Finance, Psychology, Educational Measurement, Testing and Evaluation, Mathematics, Language Learning, Continuing Education, Innovative Learning Materials in Mathematics, Science and Languages.
Dr. Shah established Hansraj Jivandas College of Education in 1969. She also set up the Educational and Vocational Counselling Unit in Gujarat Research Society, Bombay in 1954. She was elected as International President of the World Education Fellowship, London in 1972.
She worked as Vice-Chancellor of S.N.D.T University, Bombay from 1975 to 1981, and went on to become the Chairman of University Grants Commission, New Delhi, in 1981 and was also honoured with the Padma Shri award by the Government of India in 1977.
Dr. Shah, a visionary and a staunch advocate for education, fought hard and went against convention to stand up for her convictions.
She founded Jasudben M.L School in 1979 and introduced the 'Project Method' of teaching-learning, a concept way ahead of its times. She believed that learning should entail a multi-pronged approach, as each child is an individual whose best potential can and must be tapped.