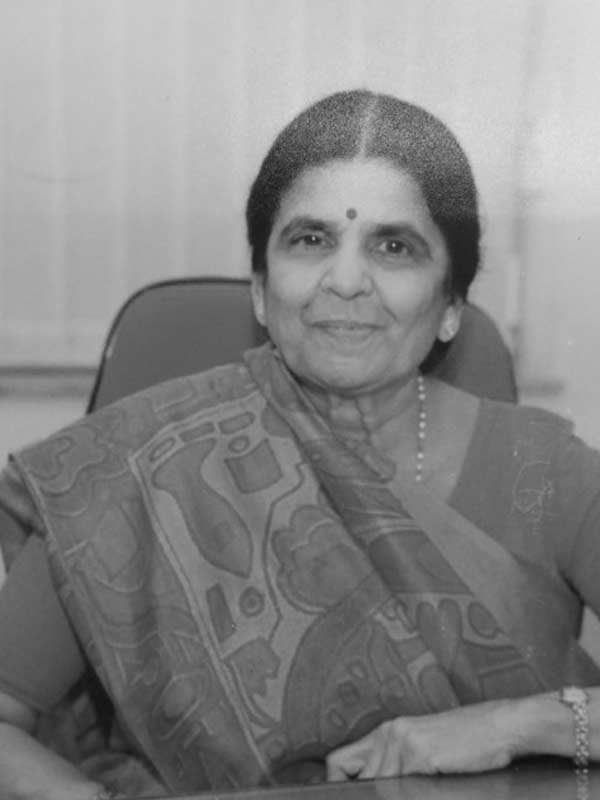 Smt. Kallolini Hazarat
Founder
An ardent believer of "beyond classroom walls" and "out-of-the-box creative strategies", Smt. Kallolini Hazarat was the President of the Gujarat Research Society as well as the President of the Indian chapter of the World Education Fellowship. In addition, she was the President of the Reading Association of India.
Smt. Hazarat was instrumental and played a pivotal role in nurturing and guiding Bloomingdales Pre-Primary and Jasudben M.L School from its very inception.
She added the very valuable Centre for Lifelong Learning which caters to individuals of all ages and strata of society, to the Gujarat Research Society. This resonated with her philosophy that learning should be accessible to one and all regardless of their age and the stage of life they are in.
Versatile and multi-faceted, she also made regular contributions to the world of classical music and dance. She established her own Garba group that regularly performed in Mumbai and abroad.