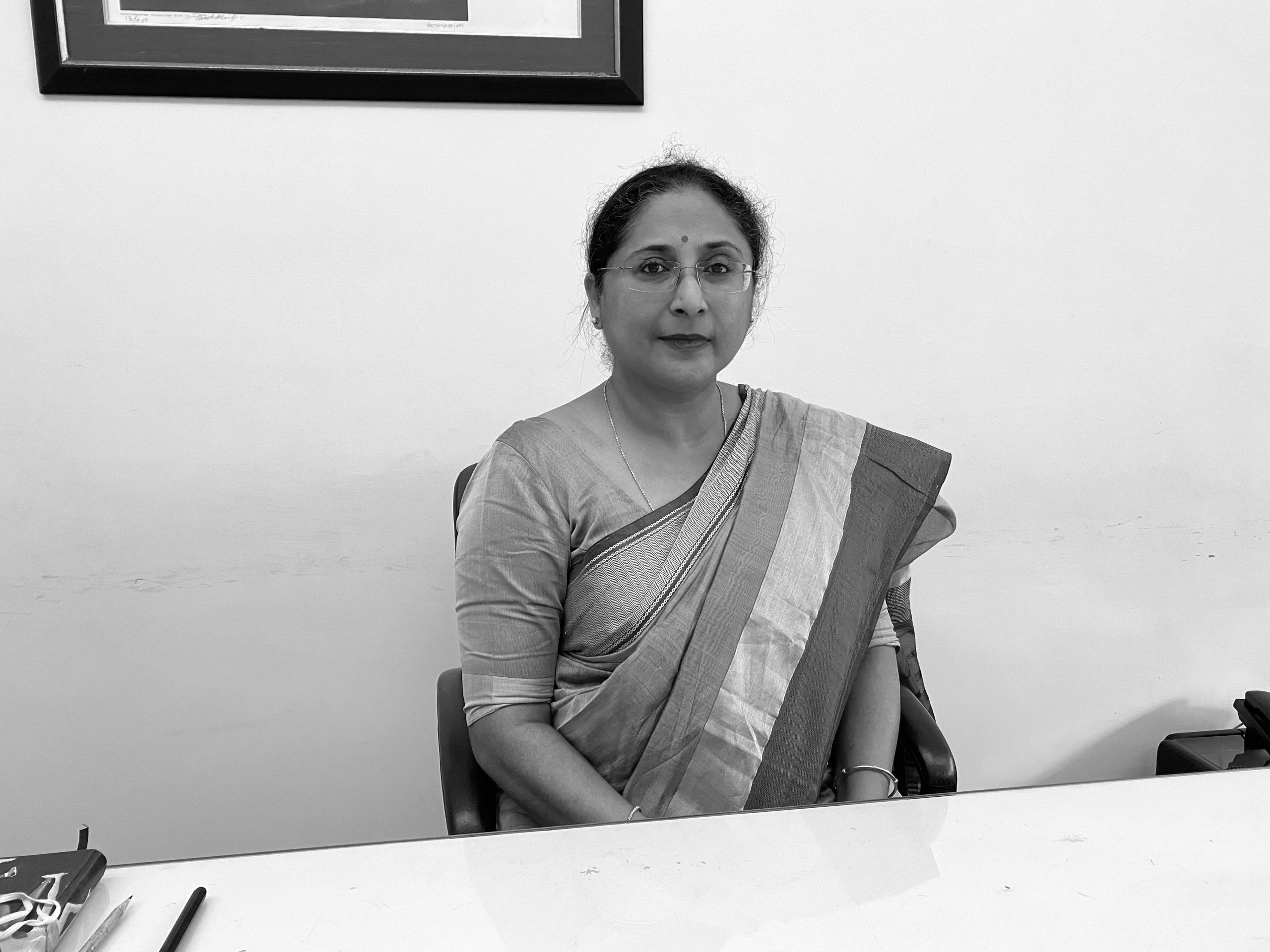 Mrs. Damayanti Bhattacharya
Principal, Jasudben ML School, and Bloomingdales Pre-Primary
With over 30 years in the field of education, an AP and IGCSE certified teacher for Global Perspectives, Mrs. Damayanti Bhattacharya is a highly experienced and accomplished educationist who graduated from Calcutta University with a Masters in English Literature and holds a B.Ed. degree.
Mrs. Bhattacharya started her teaching career in Gujarat where she spent two years. She then moved to Mumbai in 1994 and joined JML School for a span of three years.  It was from here that she moved to The Cathedral & John Connon Middle School. Over the course of 22 years at this reputed institution, she was HOD of the English Department and then Headmistress. Life came back full circle in 2020 as Mrs. Damayanti Bhattacharya returned to JML School as Principal of our prestigious institution.
The first educationist in India to introduce an innovation hub to promote practical learning experiences, Ms. Bhattacharya's vision is to ignite and nurture the spirit of inquiry in young leaders.
In September 2020, she was bestowed with the Iconic Leadership Award by the Governor of Maharashtra, for imparting the most advanced knowledge and education to children without departing from core Indian values.
Whilst keeping abreast with education systems, policies and a dynamic environment, Mrs. Damayanti Bhattacharya believes that JML School and Bloomingdales Pre-Primary have offered her an enriching opportunity, to mentor and shape lives. She strongly believes that children are like clay and teachers are potters. The duty of the potter is to fashion the clay with love and care, to create a strong and most exquisite piece of art.