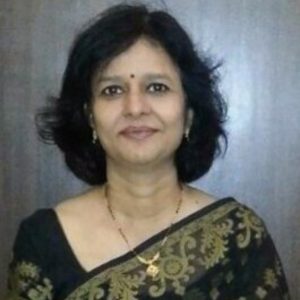 Mrs. Shubra Mazumdar
M.Sc. M.Phil. B.Ed. (Chemistry)
Miss Shubra's passion for Chemistry is only matched by her love for traveling and music, which she enjoys when not teaching formulas.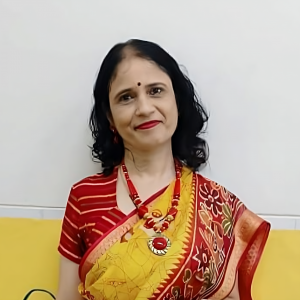 Mrs. Arpita Agarkar
M. Sc, B. Ed (Physics)
Arpita is a passionate Physics teacher and an all-India Physics topper for CENTA Teaching Professional Olympiad. She won the II Prize in the World Education Forum competition for technology-enabled learning in 2020. Arpita focuses on making learning fun and practical for her students and aligns her teaching methodology with NEP 2020.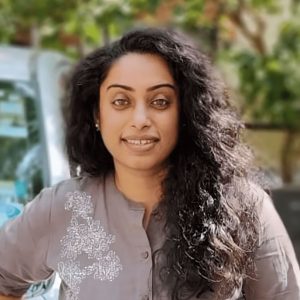 Mrs. Vinita Koshy
MA, B. Ed
Miss Vinita teaches English Language and Literature and has a great love for the lost art of letter writing using pen and paper. She believes that in a world of instant messages, receiving a personal letter has an inexplicable charm.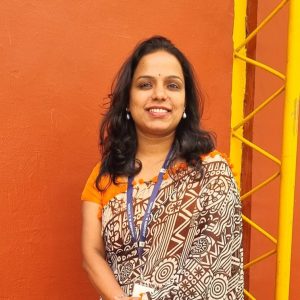 Mrs Mayuri Variava
M.Sc (Biotechnology), B.Ed
Miss Mayuri teaches Biology. Mayuri loves teaching and can't think of doing anything else. She also enjoys reading and travelling and when she's not doing any of these she can be found dancing or cooking up a storm in the kitchen.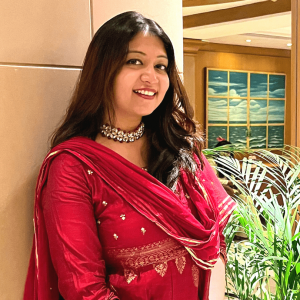 Ms. Raveena Bangre
MSc. (Chemistry), B.Ed
Raveena's Chemistry lessons leave the students stunned and mesmerized by the wonders of science. She is a creative person who enjoys painting, DIY projects, and nail art. In her free time, she likes to watch suspenseful thrillers and romantic comedies. Above all, she loves shopping which is her go-to pastime for indulging in a little self-care and treating herself to something special.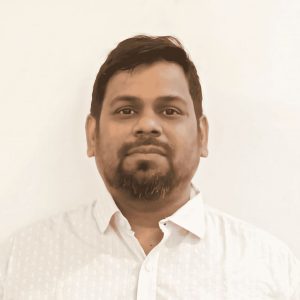 Mr. Pritesh Bhatt
MSc Mathematics, B Ed
Pritesh Sir teaches Maths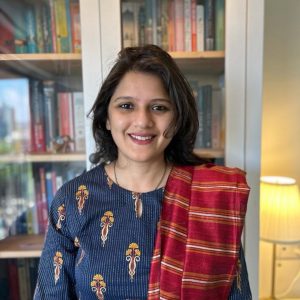 Ms. Ishita Potnis
B.Ed, MA (Hons) (Res) English Literature
As an English Language teacher, Ishita has a deep passion for the language and enjoys teaching it to others. Apart from that, she has a range of hobbies that keep her engaged in her free time. Reading books is one of her favorite pastimes, along with practicing Yoga and cooking. Watching animated movies and rom coms is a particular interest of hers, and she also loves traveling and discovering new places. Board games and puzzles are other activities that she finds enjoyable and stimulating.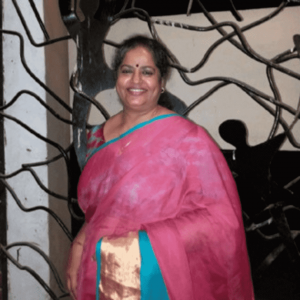 Mrs. Geeta Sanil
M.A. M.ED
Miss Geeta teaches English Literature and Language, and is also an avid movie enthusiast. When she's not lost in a good book, you might catch her watching the latest Bollywood film at a theater.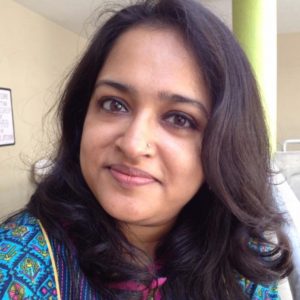 Mrs. Shilpa Gandhi
C A, MCom, BEd, MA in Edu
Shilpa an Economics teacher and administrator, is passionate about using technology to enhance her students' learning experience through games and technology. As an Apple Professional Learning Specialist and Teacher, she shares her experiences with fellow educators. Besides teaching, Shilpa enjoys classical dance and yoga.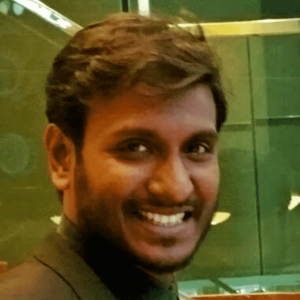 Mr. Roger D'Costa
M.A. (English), B.Ed
Roger Sir teaches English Literature and English Language. Roger's wanderlust has seen him traveling and exploring the country on his Kawasaki Versys 1000. A former athlete he loves watching and playing various outdoor sports.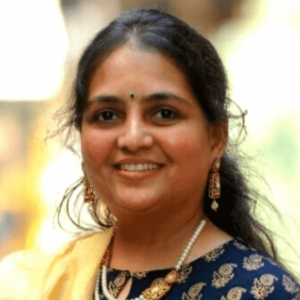 Ms. Naimita Raval
M.A.( Art & Painting), Art Master ( A. M.)
Miss Naimita is an Art teacher who has a passion for painting. She enjoys spending her free time working on canvases and creating miniature paintings. Additionally, she is a well-known voice on Aakashwani Mumbai's FM Gold, where she hosts the program 'GeetGurjari'.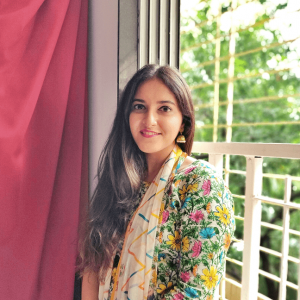 Ms. Shreya Bhagattjee
BMM, B.Ed
Miss Shreya teaches Mass Media and Communications and is known for her eco-consciousness and playful personality. She enjoys animated movies, puns, and DIY projects, and is always looking for ways to bring joy to others.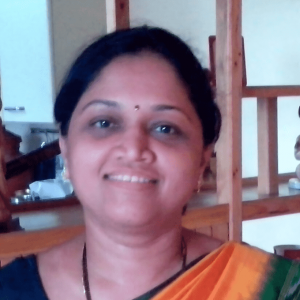 Mrs. Indrani Hudlikar
M.Sc. (Chemistry) B.Ed
Miss Indrani teaches Chemistry. She is an avid painter and she also enjoys listening to music.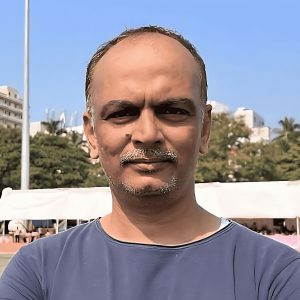 Mr. Samir Desai
M.Com (Acct.), M.Com (Mgmt), B.Ed
Samir Sir teachers Accounts and Commerce. When Samir is away from school you might find him playing a game of cricket, going for a long ride on his bike or just watching one of the latest Bollywood releases.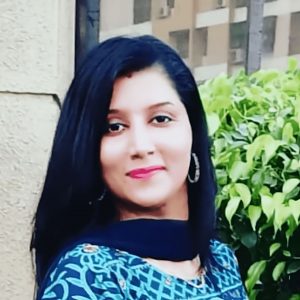 Mrs. Sejal Sharma
M.A, B.ed
Miss Sejal teaches Sociology, English Literature, and Language, and has a deep passion for travel. For her, travel is not just a journey, but an experience that requires careful planning, dedication, openness to new cultures and people, and a spirit of adventure. When not exploring the world, she spends her free time with her family.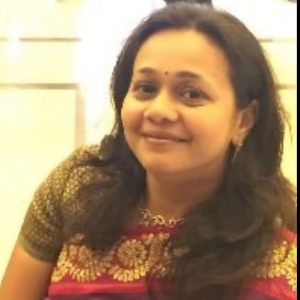 Mrs. Tejal Mody
MSc. (Chemistry) B.Ed
Miss Tejal is a talented Technical Drawing teacher who is passionate about both her work and her hobbies. She takes joy in sharing her knowledge with students and watching them progress, and finds relaxation and inspiration through her love of classical dance.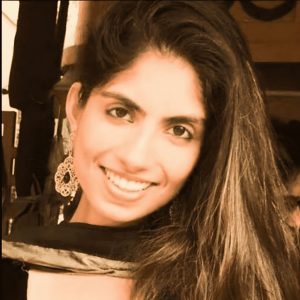 Ms. Abeer Premji
BMM, ECCEd, MA (Commmunication & Journalism)
As a Mass Media and Communications teacher, Miss Abeer is a firm believer in the power of play. She believes that students learn best when they are engaged and having fun, and strives to make her lessons both educational and enjoyable.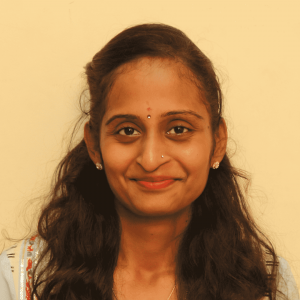 Ms. Vanita Guntuka
M.Sc.IT (Pursing)
As a computer science teacher, Miss Vanita is passionate about continuous learning and improvement. She uses her coding skills to create engaging educational resources and is always seeking new ways to integrate technology into her lessons. In her leisure time, she enjoys reading books and broadening her knowledge base.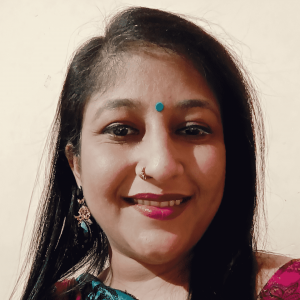 Mrs. Bhakti Upadhyay
MA, M. Phil (Sociology) MA (Psychology), PGDPC
Miss Bhakti teaches Sociology and Psychology.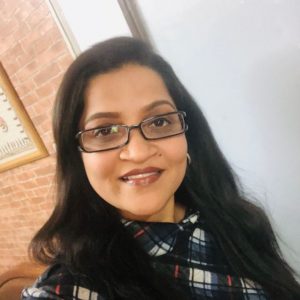 Mrs. Minal Gokhale
M. Com, B.Ed
As an educator, Minal has a diverse range of subjects under her belt, namely Economics, Commercial Applications, and Commerce. She is also a culinary enthusiast, and loves to share her passion for cooking with her loved ones. Maintaining a clean and tidy environment is of utmost importance to her, and she takes pleasure in discovering new dining spots. Watching movies is a must-do activity for her as well.